Tucked away on 113 acres of rolling hills in a castle, Castle and Key has become a name to reckon with. Its history can be dated back to several centuries ago, but the journey of reclamation began in 2014, reviving the castle to its former glory.
You would understand better if you could recall the untold story of Kentucky Whiskey and its comeback. Kentucky holds the world in awe when it comes to bourbon.
This Castle and Key Bourbon Review bring to the table everything to know about one of the best bourbons in the USA with a remarkable history.
Let's get sipping!
Value for Price

Mixability

Sippability
⇒ Fun Facts ⇐
| Name: | Castle and Key Bourbon |
| --- | --- |
| Brand: | Castle and Key |
| Country: | United States |
| Spirit Style: | Small Batch Bourbon |
| Spirit Type: | Bourbon |
| ABV: | 49% |
| Released: | 2022 - Present |
Brand History
Founded on the ruins and decay left by the decommissioned Old Taylor Distillery constructed in 1887 by Colonel Edmund Haynes Taylor, C & K began its journey in 2014.
The distillery was reconstructed by Will Arvin and his team, renaming it Castle & Key afterward as an honor to the aesthetic castle-like building. Eight years after, this distillery was finally out with the one spirit that had brought the castle to a new height.
However, the first spirit was released in 2018, with a grand opening celebration. But that of 2022 exposed the distillery to the world. Colonel Taylor Jr. prides himself in delivering premium whiskeys to consumers who are ever grateful for this re-emergence.
Aside from the highly acclaimed Small Batch Wheated Bourbon, the establishment has other collectible releases. They include Slow Hands Single Barrel Whiskey, The Untold Story of Kentucky Whiskey, various limited edition gins, and vodka.
In finding the best expression of barrels, rather than forcing consistent flavor, Castle and Key has released six batches of Small Batch Bourbon Whiskey. That was in 2022, and a series of others have followed up, with two batches already out in 2023. Considered one of the best releases is the 2022 Batch 5.
It comprises a mash bill of 73% white corn, 10% rye, and 17% malted barley. Only 60 barrels aged for four years were produced and bottled at an ABV of around 50%. Besides, it has an excellent creamy consistency balanced by the finest flavor to give a super pleasant mouthfeel.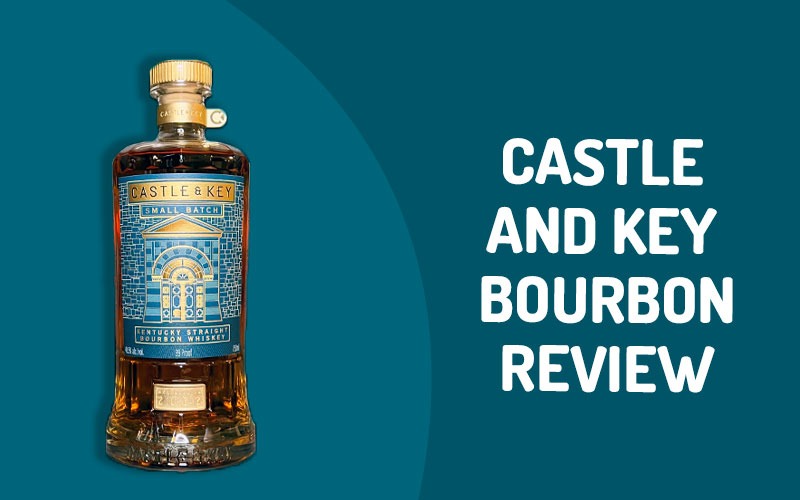 Castle and Key Small Batch Bourbon 2022 Batch 1
The excitement started in 2014 when Castle and Key hinted at their grand entrance into the bourbon market. It was more anticipatory, as they named Marianne Eaves their Master Distiller, making her the first female master distiller in Kentucky since Prohibition.
However, the anticipation was briefly interrupted by the news that Eaves would be stepping away before the company had released a single product. She was already the face of the brand by then. Nevertheless, Castle and Key has not named another Master Distiller since then. According to John Brown, who has been at the center of this production:
 "Our Small Batch Wheated Bourbon offers a reimagined mash bill of our flagship Small Batch Bourbon Whiskey, released earlier this year. The focus? A sweeter and smoother finish, making this spirit the perfect complement to your favorite cocktail or easy to sip neat."
This release had two batches released at once to 11 states, with only 11,000 bottles for both. That made it a bit limited, but it is expected to increase with time, so people can try it.
Reviewing Batch 1, it had 49 barrels and bottled at almost 100 proof, with a five-year age statement. The suggested retail price is $50.
Color: After aging for five years, this Castle and Key Bourbon Batch 1 is golden honey.
Nose: The first whiff is like pink starbursts, followed by dried strawberries, white pepper, and plum skin. After that, a hefty dose of vanilla extract takes center stage, with undercurrent clove, caramel, and popcorn finding their way into the blend. As time goes on, cardamom and slight nutmeg arrive.
Taste: At the first sip, vanilla wafers come to life on the palate tip, gradually moving towards the back, together with the pink starburst note and pencil shavings. There is nothing much going on here.
Finish: This is where the real action takes place. You will experience a burst of raisin and baking spice with an orange peel expression that tries to provide some pop.
Alcohol content: This drink is bottled at 49.5% ABV, proofed at 99. It is commendable.
Price: The average price suggested by the manufacturer is $50.
Also Read: Golden Road Mango Cart Beer Review 
Pros and Cons
As the first batch of Castle and Key Wheated Bourbon was something, everyone looked forward to. But were they satisfied? Let's see:
Pros
Great advertisement: Castle and Key did a great job getting everyone expectant of an excellent spirit. The history, lovely bottle, and prior great drinks of different categories all got everyone excited that the brand was coming with a big bang.
Cons
Confusing: with the exit of Marianne Eaves, the sudden excitement that followed the comeback of this waned, as people started wondering what the outcome could be.
Wheat disappointment: Since it was named 'wheated,' it is customary to expect the dominant flavor to be wheat. Instead, rye took over, chasing the wheat backstage. Besides, it finishes too quickly for a whiskey aged this long. Something is truly amiss, and maybe, batch two could do better.
Castle and Key Small Batch Bourbon 2022 Batch 2
If you could recall the bourbon history and the first release of Castle and Key, you would understand why people anxiously waited for Batch 2, even though it was released with the first. Everything about this comeback was well-documented, as bourbon was produced for the first time in decades at a historic distillery. Who would not be intrigued by it?
Color: This drink appears with goldenrod shades.
Nose: This Batch 2 releases whiffs of light floral, sweet corn, and hints of rye spice and baked bread.
Taste: The palate comes off with sweet, creamy vanilla, spice, and buttery popcorn.
Finish: The taste lingers with char, oak, and rye spice towards the end. An aftertaste of clove and floral aroma lingers and can dry out the palate, except another sip comes to the rescue.
Price: The MSRP is $50, which could go high or low in some shops.
Pros and Cons
If you are wondering what we think about this second batch, here they are:
Pros
Meets expectations: The Castle and Key Bourbon Batch 2 did not disappoint as hobbyists intriguingly anticipated its release. It is an easy-to-sip whiskey, and the price is not bad, going by the years of the aging process. Besides, we can say it outperformed expectations.
Flavor profile: The nose releases aromas of spices and baked bread, which are appealing. The star of the show is the palate, which has enormous oil viscosity with buttery popcorn and vanilla–robust flavors they are.
Uninspiring finish: Although the nose and palate are great, the finish steps in with longer heat than the proof should display.
Castle & Key Bourbon 2022 Batch 3
Since the first wheated bourbon by Castle and Key, their products have been coming out in batches, tantalizing the fans. The first two batches were quickly rushed and could hardly be seen in the market. This particular batch had 40 barrels, while the previous ones were 80 each.
Like the other batches, it was made from a mash bill of 73% white corn, 17% malted barley, and 10% rye. Then, it was aged for four years and bottled at 40% ABV. Finally, the MSRP (manufacturer-suggested retail price) sits around $50.
Nose: It is somewhat grain forward and closed off. The leading aroma includes dried grapefruit, apple cinnamon oatmeal, and a touch of mint. This is followed by floral components suggesting orange blossom with dusty corn.
Taste: Castle & Key Bourbon Batch 3 is light medium on the palate. However, you may get some rough edges if you pay attention. It starts with mellow orange and apple profile that fades into softer and fluffier consistency. Then, a solid but dull herbal rye note slithers in.
Finish: The oatmeal returns to round out the experience with enthusiasm, mild pepper, light caramel, and honey.
Pros and Cons
Here are what to look out for when purchasing any Batch 3 Wheated Bourbon:
Pros
Excellent quality: The release of this product encountered an uphill battle. The first set was sold out due to its back story. However, the content stood out to sustain further sales because if people didn't like the product, they were less likely to return. Anything short of excellence would have held them back if you factor in the rising price of the bourbon.
Amusing profile: This batch promised to offer a unique profile with some appeal beyond the mash bill aspect. The fruit notes, down to apple and oatmeal flavors, are excellent. This is aided by the fluffy consistency leading to a more robust finish. Combining all the qualities, you will have the perfect bourbon.
Cons
Not inspirational: The conversation sours a bit when we look at the brand holistically. Although the back story and decorative bottle are glaring and spark discussions, the spirit lacks inspiration. It feels like a product released with poor foresight. Many people love it because of its historical significance and attractiveness more than anything else.
Castle and Key Bourbon 2022 Batch 4
This is another batch released by Castle & Key to tantalize its die-hard customers. It is aged for four years and bottled at 48.5% ABV. Like most other batches, Batch 4 had only 60 barrels blended for the market. The mash bill is the same across the board, including this Batch 4.
Nose: It opens with a dried cherry, clove, orange, toasted pelican, and honeysuckle nose.
Taste: The palate picks up the aroma, offering dried apricot, molasses, lemon peel, and spice, followed by toasted oak and caramel.
Finish: The flavors fade into a medium finish.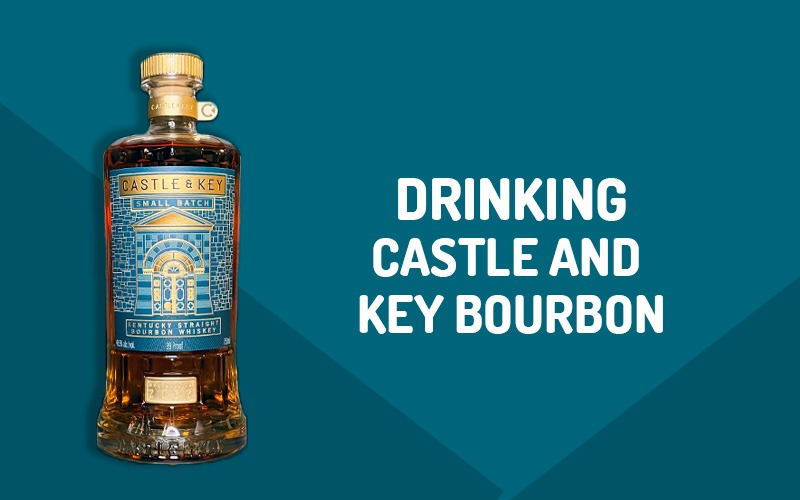 Castle and Key Bourbon 2022 Batch 5
This was considered one of the best releases in 2022. It told a better story of the brand, further projecting it to the faces of hobbyists who enjoy reviewing it.
Color: The appearance of the content is deep gold.
Nose: It opens with cereal, frosted flakes, ripe pear, cake, toasted almond, and light floral.
Taste: Creamy caramel, peanut butter, and nougat notes with hints of light fruits and honey appear on the palate.
Finish: The endnote is warm, medium linger with a subtle white pepper spice.
Alcohol content: It is bottled at 50% alcohol (100). This is a high proof for the Small Batch Straight Bourbon, but not the highest.
Price: The suggested retail price is around $50.
Pros and Cons
As the company hinted, each bottle of this spirit tells a unique story. This batch is not left out of it.
Pros
Fantastic flavor profile: It expresses what the end-users want to see, with constant enhancement. Once the liquor lands on the palate, it brings a memory of the Abba Zabba candy bar, giving you an outstanding mouthfeel. The overall composition is impressively creamy and well-balanced.
Cons
No one has said anything bad about the drink, and that is a plus for the brand.
Castle and Key Bourbon 2022 Batch 6
2022 was an excellent year for Castle & Key, as they released six batches of its first-ever bourbon. This batch comprises 50 barrels and is proofed at 97%. Moreover, it is aged for four years and made with a mash bill of 73% white corn, 17% malted barley, and 10% rye. Let's see what Batch 6 has in stock for us:
Nose: The aroma includes vanilla, sandalwood, candy, cinnamon, toasted honey wheat, dried plum, lilac, and Meyer lemon.
Taste: The palate comes with turbinado sugar, peaches, stone fruit, golden raisin, Stroop waffles, and baking cinnamon. It is light and dry.
Finish: The finish has medium sweetness, with date, peppercorn, and clove.
Alcohol content: Batch 6 of Castle and Key Bourbon is bottled at 48.5% ABV (97 proof).
Pros and Cons
This drink is well worth the price, from our point of view. However, it may only be so for some. Here's what we think about Batch 6 of Castle and Key Bourbon:
Pros
Notable: This bourbon is fun and does not disappoint. It is a solid pour with attractive packaging that makes it compulsory to drink it.
Cons
Pricey: Even though this batch does not disappoint, it does not also wow. A much better bottle could justify the price. However, judging from where the distillery started, the price may not matter to everyone as much as the content.
Castle and Key Bourbon 2023 Batch 1
After all the releases in 2022, the C & K would rest. But it entered 2023 with another explosion of batches. So far, it has released two exciting batches. This Batch 1 is aged for four years and has 130 barrels, which is amazingly enormous. But that was not all. The company will only sell to specific people and could be on a first-come, first-served basis for those buying on-site.
Nose: The nose appears with honeycomb, lemon zest, peach, sugar cookie, baked cinnamon, and thyme notes.
Taste: The taste tilts towards notes of juicy peach, maple pancake, baked caramel, clove, and cinnamon.
Finish: It is medium-bodied with light maple, bright clove, and cardamom finishing.
Alcohol content: It is proofed at 100 (50% ABV).
Castle and Key Bourbon 2023 Batch 2
This is the most recent batch of whiskey bourbon produced by Castle and Key. It has 139 barrels, is full-bodied, aged for years, and is proofed at 103, which is the highest. Hopefully, other batches yet to be released will come in a series of surprises. Here is the flavor profile:
Nose: As you raise the glass, notes of caramel, nutmeg, peanut, croissant, and baked pear pass through the nose, balancing out by an oaky note.
Taste: Cinnamon, clove, lemon peel, Demerara sugar, and baked apple are noticed on the palate.
Finish: It finishes full-bodied, with medium sweetness and rich spice.
Alcohol content: The ABV of this batch is 51.5%.
Frequently Asked Questions – Castle and Key Bourbon
How many batches of Castle and Key are there?
So far, in 2023, there are eight Castle and Key Bourbon batches. Hopefully, more will emerge as time progresses.
What bourbon do Castle and Key make?
Castle & Key focuses on Kentucky Straight Bourbon Whiskey. This is the organization's first proprietary bourbon to be released under its own name.
Who is Castle and Key owned by?
The CEO of Castle & Key is Will Arvin, and he co-owns it with Wes Murray.
What are the five keys of bourbon?
These five keys highlight the five steps of crafting bourbon: grains, yeast, fermentation, distillation, and aging. Beyond this, the keys represent the Southern tradition of warmth, hospitality, and enjoyment of the finer things of life.
Also Read: Dos Artes Extra Anejo Special Rsrv Review 
Cheers!
Having reviewed the eight batches of Castle and Key Bourbon, you have any or all of them to go for. One thing is sure – you will get fair value for your money.